D/B Helps Companies Build Online Presence
In light of a global pandemic, the importance of the internet and technologies to allow us to social distance have become paramount. More than ever before, companies have seen the undeniable value of a robust online presence — it represents the virtual front door for an organization.
The higher online traffic has driven many companies to reconsider their current sites and start planning new options and ways for their customers to access services.
For Davidson Belluso, 2020 has been a year of many ongoing web projects, both brand new and a refresh of existing sites.
"Websites can be the lifeblood of a company," says Mike Barcia, Director of Digital Strategy. "We are working with many clients to help streamline their efforts and help their customers find the products and services they need. Our design team takes a significant amount of pride in finding usability, content architecture, and navigation solutions. A great design is really critical for a site."
Clinical Endpoints started serving a critical need during the pandemic, offering Covid-19 testing to the community. Further, the new public-facing venture of a long-established medical imaging company needed a way for clients to reach their services. The site highlights the availability of testing, in addition to the company's core mission of clinical trials. The full site can be found at clinicalendpoints.com.
For Heidi's Village, the goal was not a refresh but a chance to build the identity of a new community nonprofit. Heidi's Village provides state of the art behavioral rehabilitation for animals, bridges the gap between animal welfare resources, and advances best practices for animals and volunteers in a shelter/veterinary environment.
The new site brings a spotlight to its unique mission and provides a clear, functional way for people to donate and support their work. The site, at heidisvillage.org, was launched in the late spring ahead of their physical facility opening.
For Lifewell, the challenge was to provide a facelift and added functionality to an existing site. The goal was to clearly define the nonprofit integrated healthcare agency's mission and objectives and spotlight its treatment, services, and support for low-income individuals diagnosed with serious mental illness (SMI), general mental health issues, and substance abuse disorders. The site can be found at lifewell.us.
The Arizona School Board Association serves the state through training, leadership, executive searches and other essential services to public school governing boards. Their website needed a full overhaul to better innumerate their many services and benefits. The new site and design, found at azsba.org, showcase the organization and make it more accessible to those needing its services.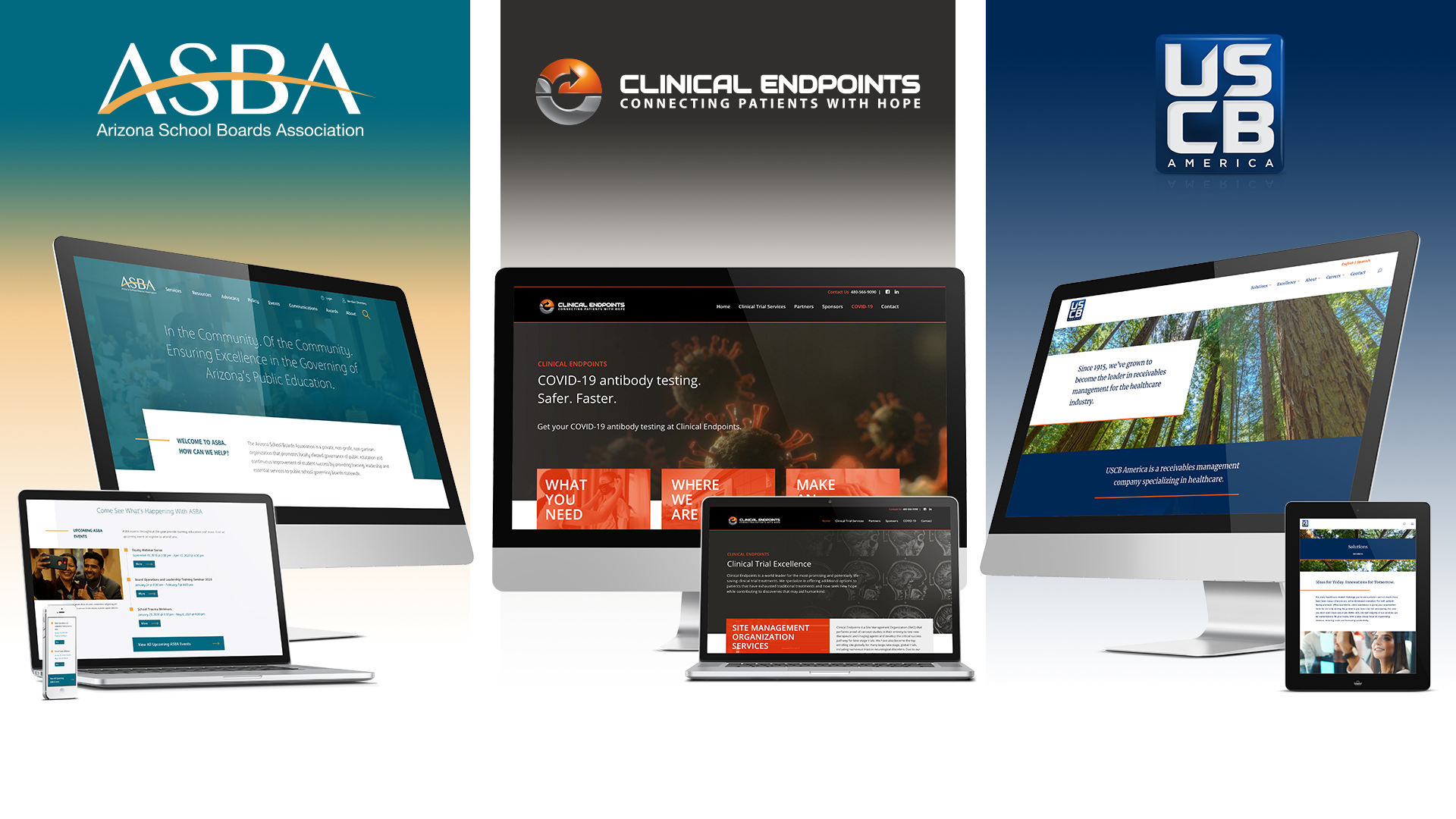 "All of these projects were based on telling the story of the organization," says Barcia. "We focused on sharing the information needed and organizing it well. Each of these companies was pleased with the way their vital information was presented."
Additional projects include USCB America and upcoming efforts for Gila River Casino and The Arizona Pet Project.