The New Foundation (TNF) is a nonprofit organization that helps adolescents address substance abuse, addiction and mental illness through in-patient and out-patient care in Scottsdale, Arizona.
Davidson Belluso (D/B) was tasked with designing a new website for TNF with the goal of increasing awareness of who the organization is and the services they provide.
They also wanted to increase the opportunity for gift-giving and donations to their various programs and facilities.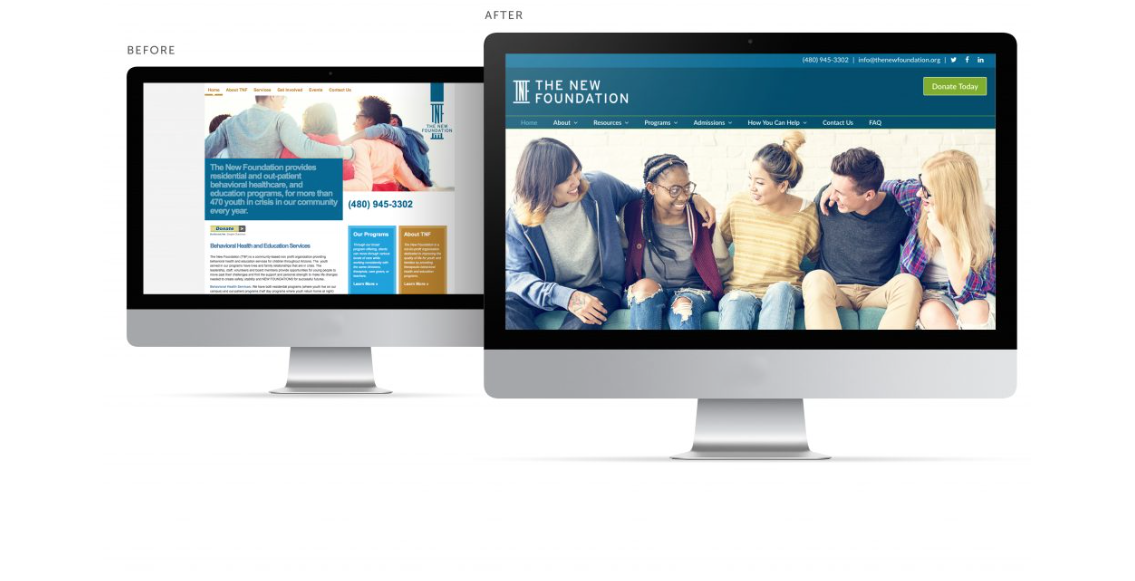 The website was designed to highlight the passion, dedication, and expertise of the organization in helping youth struggling with mental health and substance abuse issues. D/B designed a sleek homepage and supporting pages and provided copywriting assistance throughout the website in order to clearly define who The New Foundation is and what they do.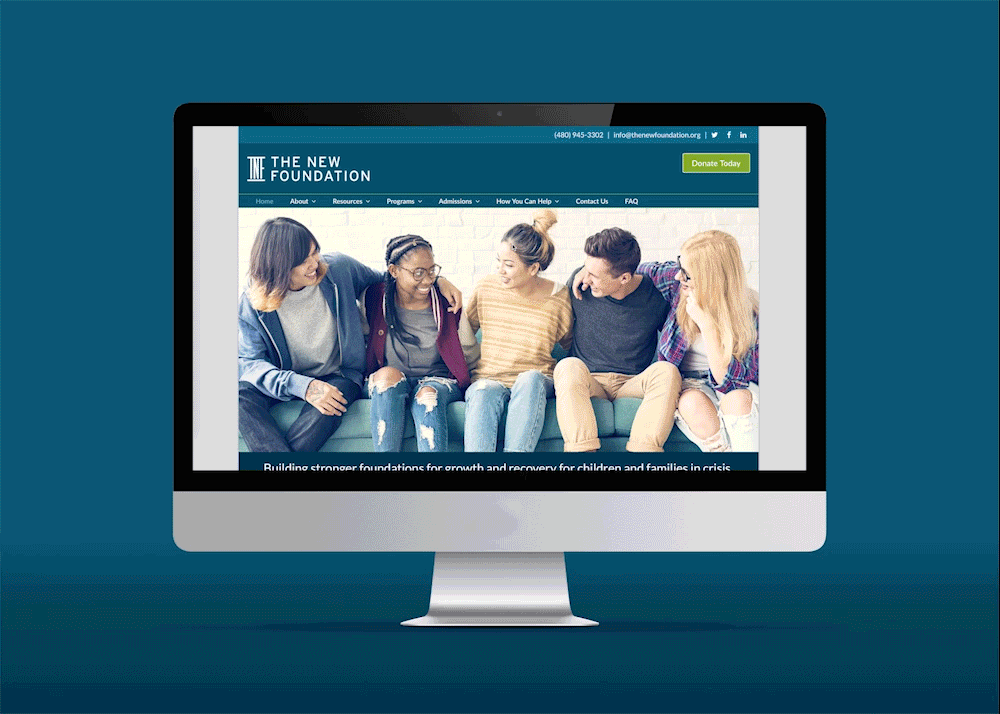 The new website also serves to further promote awareness of their offered features, services, and specialized care, as well as demonstrate why clients and patients should choose TNF over other options in the state and even throughout the country.
"The board really liked the site and had positive feedback regarding the overall look and feel."
– Shannon Dinning, MA, LPC | VP of Admissions and Community Outreach