Meet Davidson Belluso's Senior PR Manager: Gary Campbell
Gary is D/B's newest staff member, joining the team in November 2017. His key role is to help strengthen D/B's rapidly growing PR efforts and build awareness about the agency.
He has a varied background in communications and public relations spanning more than 20 years. Gary started as a sports and news reporter but quickly realized his talents could be best used in promoting organizations and telling the stories that make them great.
He moved to the Valley to join the media relations and public affairs team at Arizona State University, where he spent more than 17 years. His tenure there included writing, editing, media relations and crisis communications along with managing the university homepage and founding ASU News/ASU Now, the university's comprehensive news and media information site. He even had to help clean up the PR mess when the university tried to change Sparky, the beloved ASU mascot!!
He will gladly share his many behind-the-scenes stories from ASU including his time as Walter Cronkite's waterboy, when Alice Cooper stole his Red Vines or when he talked football with a Nobel Prize winner.
Recently, he spent almost a year as communications director at Crisis Response Network, Inc., a nonprofit organization that provides mental health crisis services.
Outside of the office, he spends time with his wife and three children and is a founding director of a nonprofit organization dedicated to supporting a local high school marching band.
Here's a little more about D/B's new "PR guy."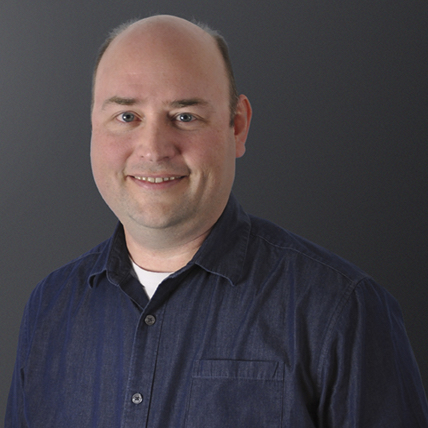 Getting To Know Gary
Favorite Color
Now that I'm not at ASU, I can like blue again.
Favorite Food
Mexican Food, especially enchiladas.
Currently Reading
Predictable Irrationality by Dan Ariely and Gunmetal Gray by Mark Greaney.
Biggest Phobia
Fear of questions about phobia. And snakes.
Favorite Quote
"When you come to a fork in the road, take it." – Yogi Berra
Favorite Winter Olympics Event
I am definitely drawn to the obscure, so I love to watch curling or some of the team speed skating/roller derby-type events.
Favorite Star Wars Character
Think I might have to go with Boba Fett. But, in reality, it's hard to find many characters that I don't like.