CEO Michela Belluso compares and ranks this year's pick of game day commercials.
Photo by JESHOOTS.com
After a day of joining together with football fans across the nation, the Super Bowl has come and passed. The Game Day snacks, excitement and fun have arrived and gone, but the notable commercials will be sticking with us for years to come.
The Super Bowl is one of the biggest sports events to occur every year, and it's one of the most important nights of the year for advertisers. The average 30-second ad sold for as much as $6.5 million this year compared to the average $5.6 million paid last year.
This Super Bowl, in particular, had 36 million U.S. households tuned in to the championship game. Some will say it was for football, but others think it's for the ads.
From Doritos to Budweiser, Davidson Belluso's CEO Michela Belluso has reviewed, analyzed and rated all of the game day commercials that aired this past Sunday afternoon and has picked her top three.
"A great Super Bowl commercial will always include three components," said Michela Belluso. "To make it a successful game day commercial it has to include the use of celebrities, humor and social responsibility."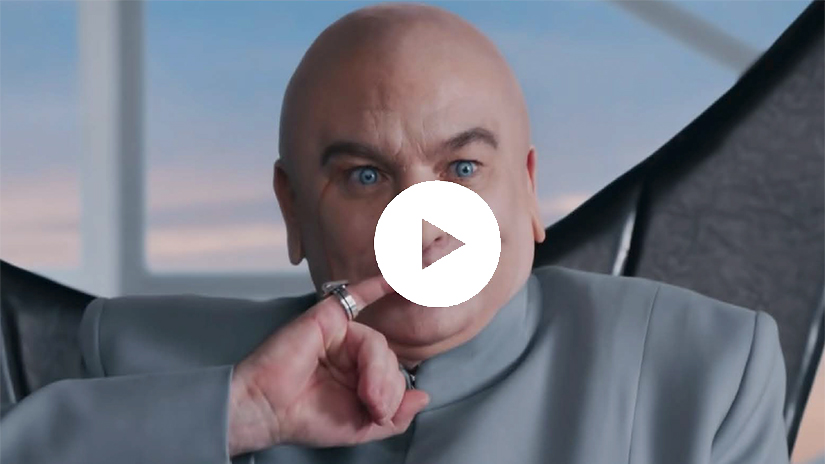 1. General Motors' "Dr. EV-il"
Coming in at number one, General Motors' "Dr. EV-il" commercial includes all three components to make a great game day ad. This commercial featured the original cast of the popular Austin Powers movie series, humor throughout the ad, and GM's social responsibility campaign of going all-electric with its vehicles to help combat climate change for future generations.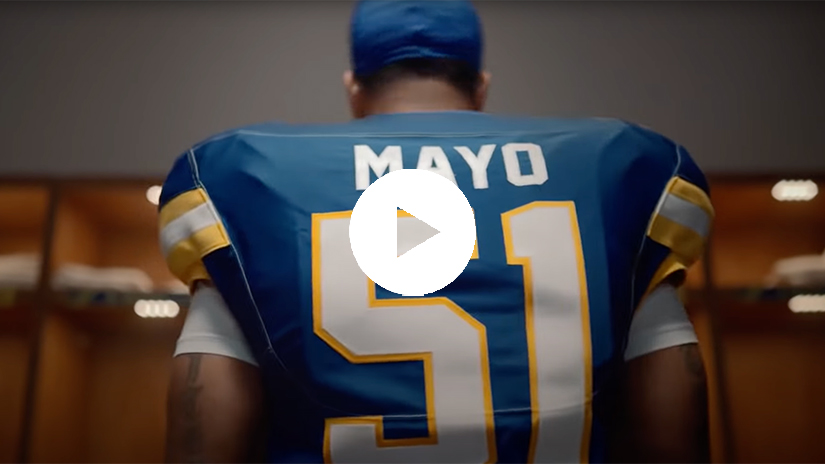 2. Hellmann's "Mayo Tackles Food Waste"
Another great commercial that aired includes Hellmann's "Mayo Tackles Food Waste." This ad brought in the three game-changing components with the one-minute commercial focusing on using Hellman's mayonnaise to overcome food waste by using the product to create more recipes.
The ad also features "legendary linebacker" Jerod Mayo from the New England Patriots who tackles various people in the commercial who are throwing food away unnecessarily, including Saturday Night Live comedian Pete Davidson.
"It was a great commercial for Hellmann and a very clever use of a celebrity who has the last name "Mayo" to help promote their product," said Belluso.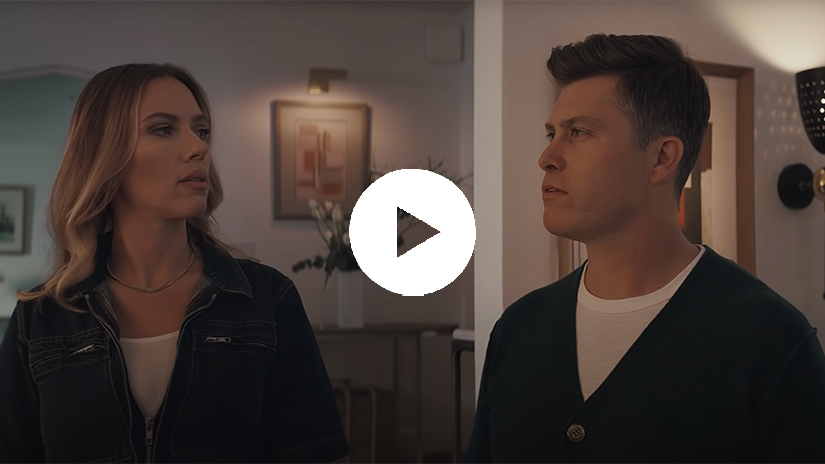 3. Amazon Alexa's "Mind Reader"
Amazon was able to hit the humor and celebrity components in a unique way while still being able to market its virtual assistant device, Alexa. The ad features one of Hollywood's power couples, Scarlett Johansson and Colin Jost in a painfully truthful, yet hilarious commercial. We see the couple's everyday activities while Alexa is always in the background as the device spills the truth of each party's actual thoughts.
Compared to last year's COVID-19 focused advertisements, most of this year's commercials focused on the use of humor and celebrities with some emotional ads put in the mix.
After viewing all of the incredible game day commercials, we are excited to see what's yet to come for next year's Super Bowl. Especially since next year's Big Game will be held here in our beautiful home state of Arizona.